Main content starts here, tab to start navigating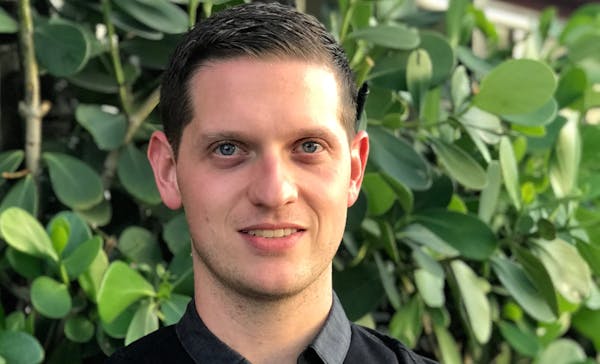 John Maieli
Pastry Chef
Beaker & Gray pastry chef John Maieli is an accomplished pâtissier with a broad knowledge of gourmet desserts and nine years of experience in the industry.
Maieli began his sweet career as a pastry chef at Wonderful Wedding Cakes in Long Island, New York, where he helped turn brides' visions into a reality. He later interned at the elegant Broadmoor Resort in Colorado Springs, preparing desserts for over 300 guests and familiarizing himself with pulled sugar, chocolate, and fondant techniques.
In 2009, Maieli received a bachelor's degree in Baking & Pastry from Johnson & Wales University in Providence, Rhode Island, and later taught at the administrative and classroom level at the Notter School of Pastry Arts in Orlando, Florida. There, he was instrumental in assisting industry professionals in continuing education classes and is credited for maintaining inventory and creating course literature.
In 2011, he became President and CEO of a gourmet ice cream company, where he led the development of frozen desserts, implemented methods to improve efficiency, conducted analytics and forecasts to optimize revenue, and managed a team of employees in production and sales. Eager to return to the pastry kitchen, Maieli joined Miami's La Gorce Country Club where he was responsible for creating custom confections running the gamut from chocolates, custom cakes, pastries and petit fours for a wide range of special events.
Now the pastry chef of Beaker & Gray, Maieli aims to please with artful, decadent pastries.