Main content starts here, tab to start navigating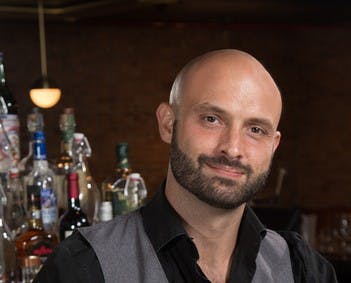 Ben Potts
Bar Manager
Ben Potts, bar manager/co-owner of Wynwood's newest eatery and purlieu Beaker & Gray, is a native Miamian who began working in bars in 2009 when he left the world of investment banking after he had a change of heart. Since then he has been selected twice as one of the Top 10 Bartenders inMiami by the Miami New Times and nominated for Best Bartender in the city by Eater.
Starting his career at Purdy Lounge, his favorite bar, Potts fell in love with the Miami nightlife scene. Moving from bar back to bartender and finally manager, he realized there was much more to learn about bartending and the art of crafting a great cocktail.
In 2012, Potts migrated to Blackbird Ordinary where he honed his cocktail knowledge, learning how to mix libations for a high volume crowd. In 2013, he was appointed to training and education manager for the three bars in the bar group, where he produced the bars' training manuals and maintained quality standards.
Potts also worked at South Florida's acclaimed and highly awarded Broken Shaker, where he continued to experiment with new and hard-to- obtain ingredients. During his time there, Potts explored new techniques and infusion methods and began crafting cocktails on demand to match guests' flavor profiles.
In 2014, Potts partnered with longtime friend Chef Brian Nasajon to help create Beaker & Gray's bar program. With a blend of contemporary styles, Potts uses fresh ingredients, house-made products, and an interesting selection of back-bar spirits to create exciting libations. His bar program aligns with Nasajon's vision of approachable refined dishes. The easy-to- navigate bar menu is divided into three key sections – Shaken, Stirred and Strange; each utilizing descriptors such as #herbal, #complex, or #tropical, demystifying craft cocktails and encouraging even novice drinkers to become adventurous.